As a supplement business owner, you can't settle for anything short of the best for your products and business. After all, if you want your nutraceutical and supplement business to flourish despite stringent regulations and tight competition, everything from formulation to packaging to marketing has to be perfect.  
Conducting market analysis, creating a strong brand voice, and gathering a list of top nutraceutical contract manufacturers is a great place to start. There's a problem, though. Each of them claims to be better than the other. Certifications and industry jargon dot their websites as proof of their knowledge and experience. You suddenly are unsure of your next move. How to choose "the one" from a host of nutraceutical contract manufacturers?
To make things easier for you, we've listed a few things that you must consider before finalizing one of the many potential nutraceutical contract manufacturers.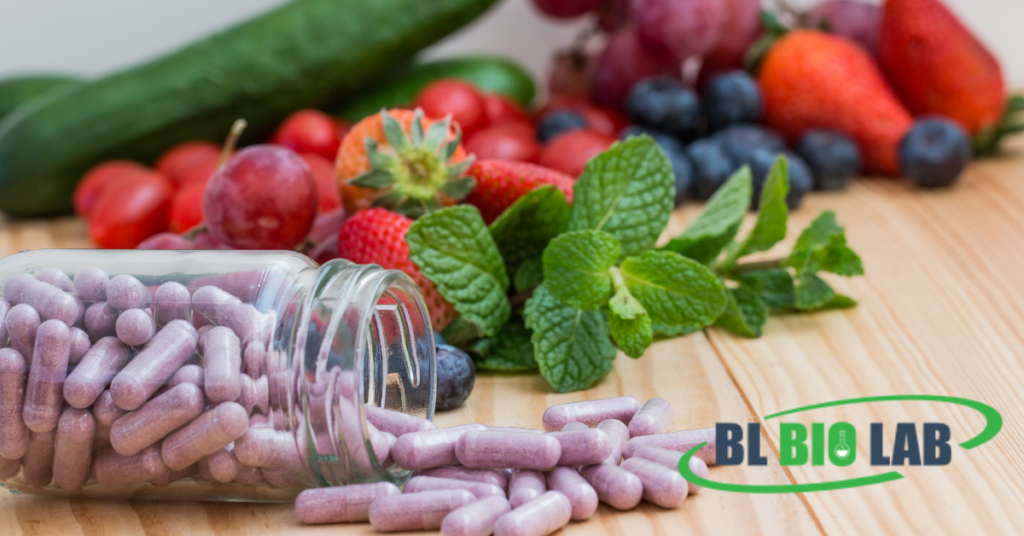 Strong Communication: Clear and open communication is the single most important quality of reliable and trustworthy nutraceutical contract manufacturers. You should be able to communicate with your manufacturer via phone or email whenever you need to. You can get to know about your manufacturer's vision, work ethics, and processes only if you're able to speak to the company representatives and they're willing to respond. Choosing a manufacturer that's easy to communicate with and is responsive to your queries will ensure that you stay updated regarding your products and manufacturing timelines. It will also give you much-needed transparency in the overall manufacturing process. 
Experienced Formulation Team: Before you make your choice, I'd suggest you request a portfolio of the potential manufacturer's formulation engineering team. You should ensure that their team is qualified enough to create any type of product regardless of how difficult the formulation is. They should also have the expertise to ensure that their formulations are safe and effective. Even if you have your own formulation that you're confident about, formulation experts can tweak it to perfection. For instance, BL Bio Lab has several Ph. Ds on their formulation engineering team who have improved many custom formulations over the years to their client's satisfaction.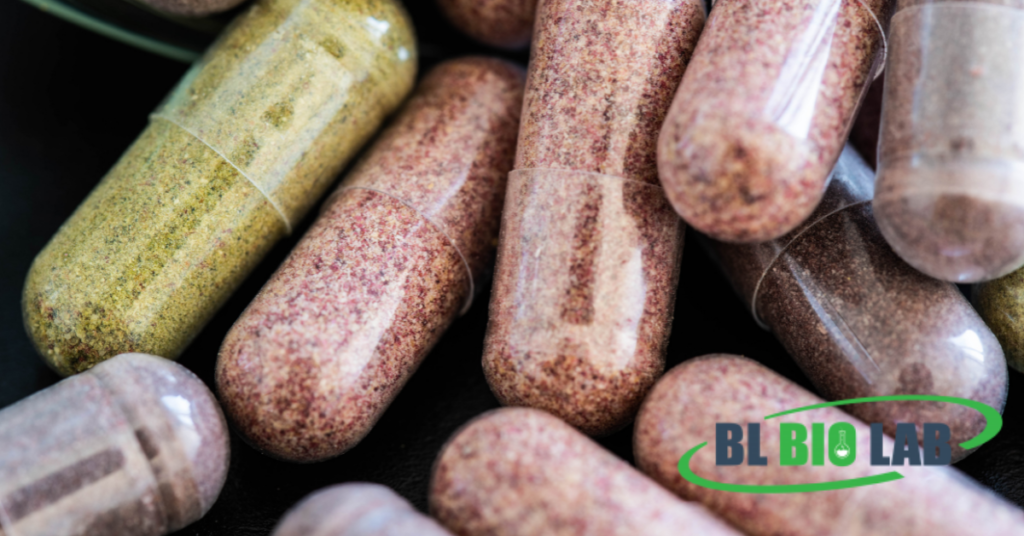 Fast Turnaround times for Production: If you don't want your customers to wait weeks for their monthly nutraceutical products, make sure the manufacturer has a track record of a quick turnaround. If you want to stay in business in a competitive market, you shouldn't run out of stock, and you shouldn't keep your customers waiting. Otherwise, they'll just move on to the next available brand. Make sure that the manufacturer's claim of fast turnaround times is backed by customer reviews as well. 
Moreover, turnaround times for returning products should be even quicker. For instance, BL Bio Lab has 8 to 10 week turnaround times for first-time orders, and reorders are around half that time for returning products. Top nutraceutical contract manufacturers are all transparent about the factors that can lead to a longer turnaround time.
Custom Manufacturing Versus Copy-cat Manufacturing: There's a difference between a custom formulation and copying products from other brands and just plastering your own label on it. When you copy a formula, you're offering something that customers can easily find off the shelf from many other sellers. You won't be creating a dedicated following for your brand and products. Make sure that whatever custom product you offer, your manufacturer can help you add in a touch of uniqueness and provide added value to stand out in your marketing campaign. 
Made in the USA: If your target market is in the USA, make sure that the products are manufactured in the USA. This will ensure that the products are formulated in line with the GMP guidelines. And you won't run a risk of being pulled away from the shelves because of non-compliance. Overall, the standards and guidelines are a bit more stringent in the USA than in most other countries. So you won't have any problem expanding your reach to other countries if your products are being manufactured in the USA.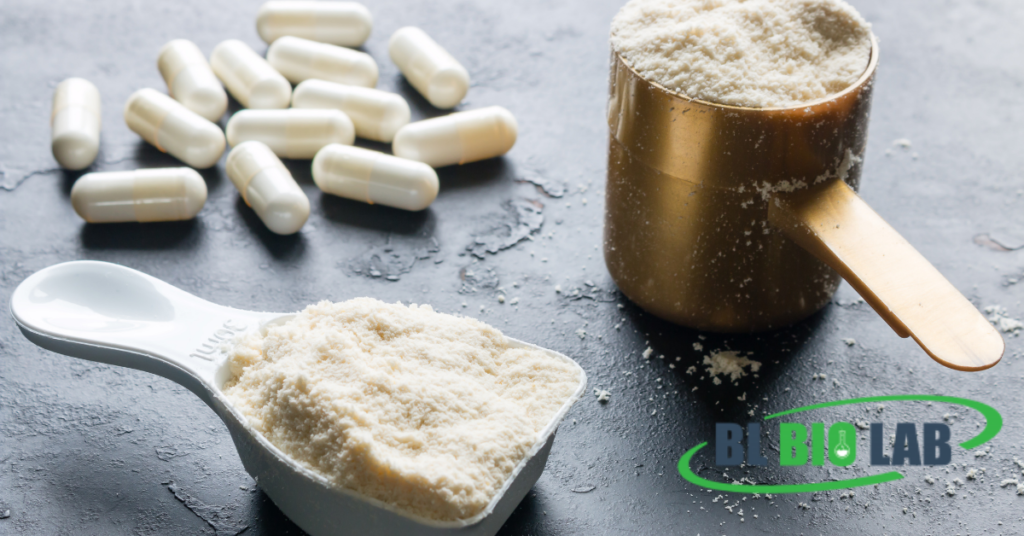 Experience Working with Globally Recognized Brands: Opt for a manufacturer with experience working with some of the most globally recognized brands in the world. That kind of experience is valuable for any kind of business. It is likely they know what products are a must-have for successful brands, and they can help you create a formulation that is commensurate with well-known and best-selling products. The experience these professionals have gained from working with industry giants can prove valuable to your brand development efforts. 
So decide between the nutraceutical contract manufacturers wisely. Never launch a nutraceutical or supplements business before you have found a manufacturer such as BL Bio Lab that checks all the boxes. From having one of the most experienced formulation teams that is absolutely the best in formulating customized products to having one of the best production times, BL Bio Lab is one of the most experienced US-based manufacturers. Their state-of-the-art facility at Clearwater, FL can provide a product by product Good Manufacturing Certification through the Miami Chamber of Commerce for any and all customers. Their extensive experience with the top global brands is just a cherry on top.