Private Label Sports Nutrition Supplement Manufacturing
Whether you are exercising in the morning, afternoon or night you always want to be wide awake and full of energy prior to physical activity. Individuals who are tired before a workout will not be in an ideal condition to reach their maximum potential, including longer endurance and greater gains.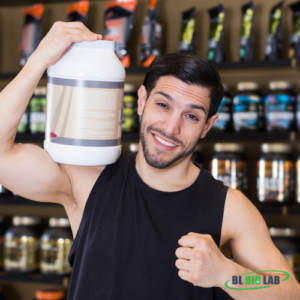 BL Bio Lab Private Label Sports Nutrition Supplement manufacturing products may improve an individual's overall endurance, motivation, energy level, and ability to absorb nutrients. Our supplement may also reduce the amount of discomfort one may feel as a result of intense exercise. Poor testosterone levels have been linked to a number of cardiovascular risks. If the proper amount of testosterone is not present, it can reduce the amount of blood pumped throughout the body. Healthy blood flow brings fresh oxygen to cells and muscles allowing the body to function. Increasing the amount of testosterone the body naturally produces may result in increased muscle mass, energy levels and strength. Our sports nutrition supplements may provide many ingredients that may help maintain balanced hormone levels and promote vibrant health attributes.
The human body is in a very important rebuilding state directly after exercising. The body must receive a balanced amount of protein and carbohydrates in order to provide fuel to cells that need to be replenished. Muscles immediately begin to breakdown after a strenuous workout in order to prepare for the recovery stage. When the muscles are breaking down they are in a catabolic state and are being stripped of energy. It is important to replenish the body after exercise to assist with hydration and protein/glycogen synthesis. Our sports nutrition supplements may also prevent delayed-onset muscle soreness and aid in the recovery of muscle function after exercise.
Private Label Sports Nutrition Supplement Manufacturing

Process
The raw materials used in the creation of all private label supplements [sports nutrition related products] at BL Bio Lab are treated with the upmost care in their creation and manufacturing. 
Disclaimer
* These statements have not been evaluated by the Food & Drug Administration. This product is not intended to diagnose, treat, cure, or prevent any disease.