Nitric oxide or NO is a vasodilator that can widen the blood vessels. As a  result, it may lower blood pressure, enhance sports performance, and assist erectile dysfunction support. The benefits of NO are plenty, and they attract consumers from different walks of life. This is the reason why NO boosters have remained one of the top in-demand supplements throughout the past several years, especially in the sports category. Every year, the number of supplement businesses adding NO Boosters to their catalog just keeps on increasing.
What are NO Boosters?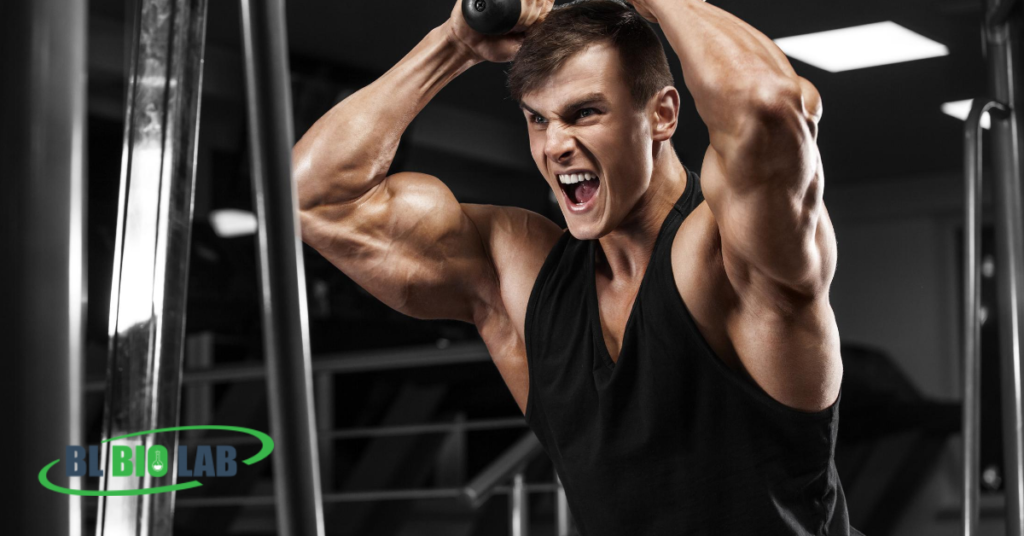 Human cells can produce nitric oxide, or NO, on its own. Nitric oxide works by relaxing the muscles of the blood vessels and dilating them. Widened blood vessels allow better blood flow which results in better oxygen transportation throughout the body. This effect of NO is very much needed by athletes and bodybuilders because, after workouts and training sessions, improved blood flow, and more oxygen to the worn-out muscles is imperative for their strength and recovery. This is why NO Boosters, claiming to increase NO production in the body, are mostly labeled as sports supplements.
NO Boosters do not contain NO as it is. In fact, they offer compounds that are broken down by the cells to produce NO as a byproduct. Typically, NO Boosters are made up of L-arginine or L-citrulline amino acids that are naturally available in fish, poultry, red meat, and legumes. Usually, NO Boosters are available in the form of powders or tablets.
The Effect of NO Deficiency
There can be several reasons for the human cells to be unable to produce adequate amounts of Nitric oxide. The cells' capability to produce NO can decrease with age or due to poor lifestyle choices. An unhealthy diet, smoking, and sedentary lifestyle are the top reasons for NO deficiency. NO deficiency greatly decreases athletic performance and can also cause high blood pressure and erectile dysfunction. Only a healthcare provider can diagnose NO deficiency.
The Benefits of NO Boosters
Muscle Growth
NO Boosters containing the amino acid L-Arginine are very effective in boosting muscle growth. This particular amino acid has the ability to enhance the delivery of the growth hormone to the muscles. This results in muscles that are stronger and better in appearance.
Muscle Fatigue
NO Boosters containing l-Citrulline amino acid can remove the ammonia released during strenuous activities including exercise, sports, and training sessions. Ammonia is responsible for muscle fatigue. Therefore, removing excessive ammonia from the body can result in lowering muscle fatigue.
Athletic Performance Support
Nitric oxide is a vasodilator. So, NO Boosters have the capability to increase the blood flow and the amount of oxygen delivered to the muscles. This unique characteristic makes NO Boosters extremely effective in improving athletic performance and increasing endurance during moderate exercises.
Blood Pressure Support
NO supplements dilate the blood vessels to lower the blood pressure and allow for more regulated blood flow. NO Boosters can prevent a number of ailments resulting from high blood pressure such as kidney failure and brain hemorrhaging. NO supplements have also been found to be useful in pregnancy-induced high blood pressure known as preeclampsia.
Promoting Heart Health
NO Boosters can also boost overall heart health. They can relax the blood vessel, reduce stiffness, and improve the blood flow in the carotid artery. However, more research is needed to establish the extent of the effectiveness of NO supplements in improving heart health.
Erectile Dysfunction
Nitric oxide supplements are also in high demand due to their effectiveness in dealing with erectile dysfunction. NO can increase the blood flow to remove mild erectile dysfunction that doesn't stem from underlying health conditions.
Why the Manufacturing Facility Matters?
Health supplement products including those targeting athletes and bodybuilders need to be approved by the FDA. When searching for a manufacturer for NO Boosters, it is important to consider all the relevant certifications and the manufacturing facility itself. Products manufactured in an FDA-registered facility, such as that of BL Bio Lab, will be true to their claims while being safe for consumption as well.
BL Bio Lab is known for manufacturing private label sports supplements with high-quality raw materials that are acquired fresh once an order is placed. The raw material is tested rigorously and discarded entirely if it does not meet the stringent quality restrictions imposed by the FDA. What's better is BL Bio Lab's ability to test manufactured supplements in-house. The supplements reach the clients only after having met all the standards of supreme quality and efficacy. For businesses interested in manufacturing NO Boosters, quality assurance and FDA-approval should be at the top of their approval criteria.
* These statements have not been evaluated by the Food & Drug Administration. This product is not intended to diagnose, treat, cure, or prevent any disease.